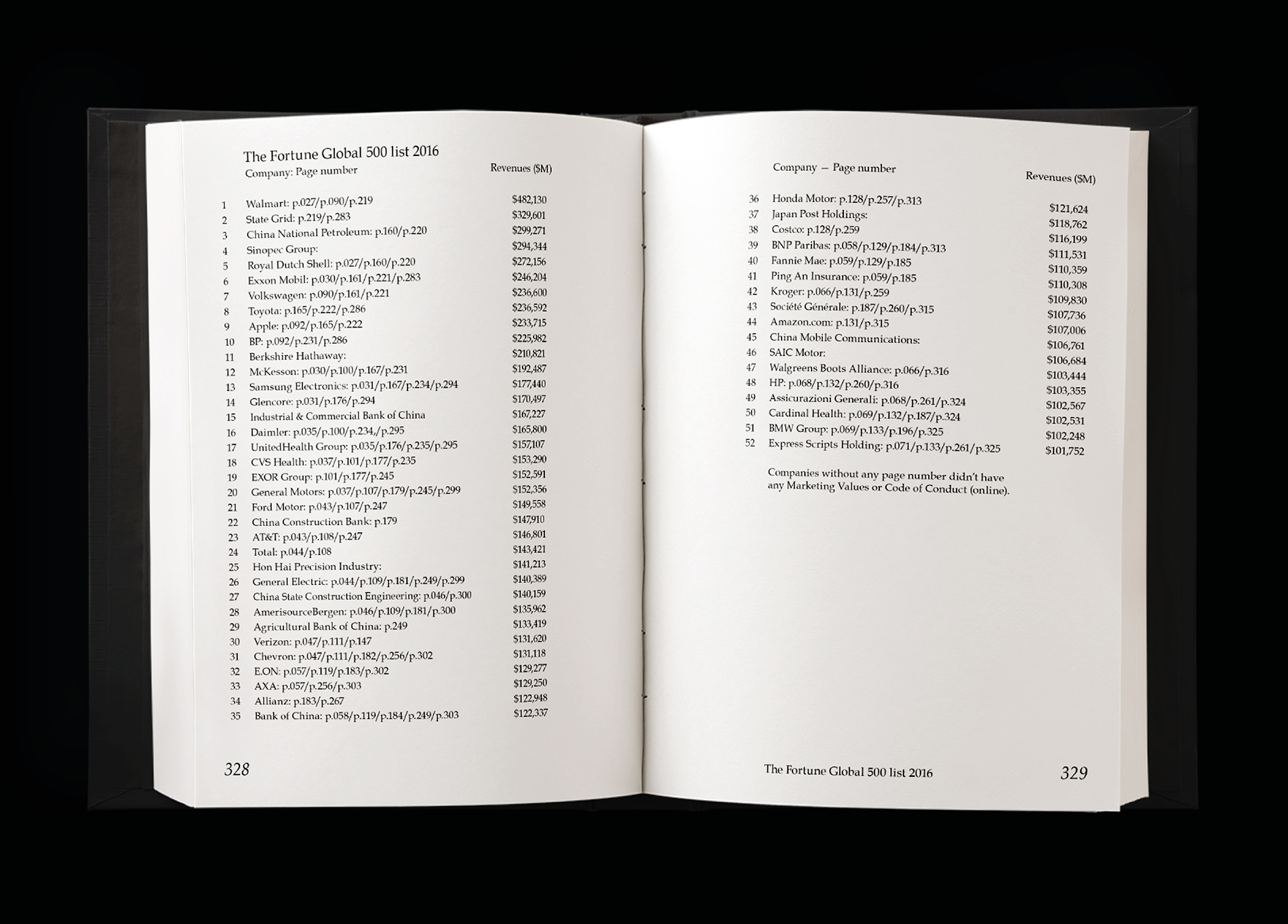 Written in Stone
Year:
2017
Client:
Royal Academy of Art, The Hague, Graduation project
Services:
Content research, Book design, Animation & Video editing, Print design, Stone carving
A project about the contrast between company values and reality. The idea is to help companies keep their written values by using the rituals and indoctrination of religion. I noticed that the marketing values of several companies are in heavy contrast with what is happening in reality. They need to be reminded, weekly, what their written values are. Chanting and singing them with each other. Do this until they remember them during a business deal and ideally break off a deal because of their values.